AUTHENTIC VIETNAMESE HOME COOKING
-- MINNEAPOLIS, MN --
DINE IN & TAKE OUT
WELCOME TO OUR KITCHEN!
We're here to share with you all the Vietnamese comfort food we grew up with.
We believe in eating with gusto. We don't skimp on quality, freshness, or portions.
We believe we can offer you all this goodness without emptying our guests' wallets.
So go ahead, order a boba tea or a che dessert cup for the road.
We believe in eating with heart.
Savor our food and never shy away from telling us just what you think.
Tell us -- Tracy, Kevin, or anyone on our
team -- straight up!
Oh yeah, and Yelp us, too.
We want to know what we can do to keep seeing you.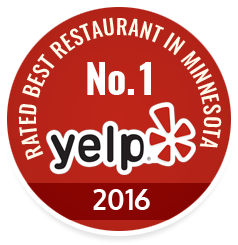 ORDER BOTH ONLINE AND BY PHONE
We are trying our best and happy to accommodate our customers during these times where Social Distancing is hard but necessary. Please find our temporary hours below when we can serve you food made with love.
2718 Nicollet Avenue, S, Ste. 101B, Minneapolis, MN 55408
(612) 702-2922 -
(612) 872-2323
opening Hours
Tuesday: 11:30AM to 8:00PM
Wednesday: 4:30PM to 8:00PM
Thursday: 4:30PM to 8:00PM
Friday: 11:30AM to 8:00PM
Saturday: 11:30AM to 8:00PM
Sunday: 11:30AM to 6:30PM
* Closed on Mondays *